Welcome Expats: Get your pension refund in 1 minute.
Expats we assisted received an average pension refund of 9.328€. Check now if your eligible to cash out your funds:
---
Honest reviews from our happy clients:
Professional and super helpful. Instructions and process were extremely clear and efficient. I received my money within 2 months of submitting all the documents. Super good service!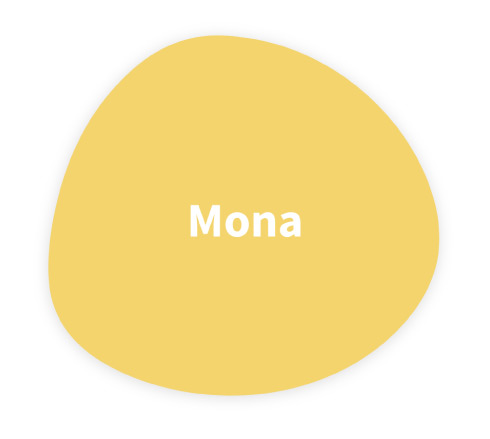 Mona, U.A.E. Henkel AG
German Pension Refund helped my wife and myself to fill out the necessary forms. They kept a close eye on the progress of our request with the authorities and kept us updated. Recommend the service to every individual who understood the red tape in Germany and wishes for a smooth completion.
Jahnavi and Rohit, India / DHL

I would like to thank the German Pension Refund team for the provided service. The process was very smooth and straightforward for me. I highly recommend the organization.
Daniyar, Kazakhstan / Ernst & Young
I know it would have taken me much longer to complete the process on my own. Highly recommend to anyone who needs help figuring out how to navigate the bureaucracy of the German pension system.
Jessica, USA / Berlin Metropolitan School

Outstanding Service and Partnership for returned expats. The team is reachable almost immediately and is always on top of the information and updates. Whole process was lean and its just a matter of time before you get your money back.
Sherif, U.A.E. / Henkel AG
The team is very service oriented. Questions got answered within hours and I felt taken care of and informed during the time it took to get the payback. You can expect super friendly German natives to assist you during the refund process. Thumbs Up! You guys are awesome!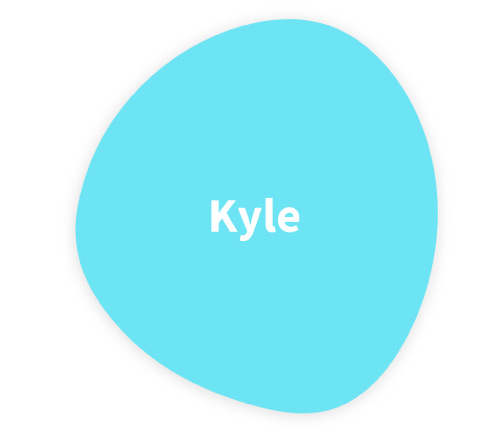 Kyle, USA / Amazon

After the initial eligibility check, the website helped me through each step of the application. Result: I received 2.3 years of pension payments back. Thank you!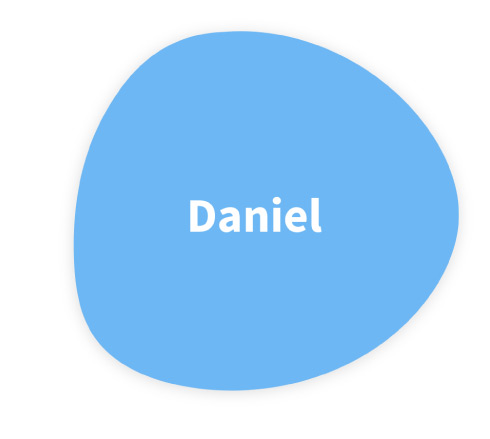 Daniel, Australia / Intel Corporation

Nice, friendly and very professional service! I was impressed to see the detailed input (relevant info & documents) they are able to collect from you all through their website application in an efficient manner, and then take care of the tedious matters by themselves as much as they can. I've successfully received all of the pension amount that I could've possibly received. So a full 5 star for that! In short, I had a very good experience with them, and I'll fully endorse them to others.
Umar Tarar

Georg provided excellent service and support throughout the process. He communicated proactively and gave me timely updates about the process. Very happy with the service and I would highly recommend Pension Refund Germany!
Yasmin Rahmatullah

Excellent white glove service, as someone who never fully grasped a deep understanding of the German language, getting my pension refund would have been near impossible. Everything went smoothly, and I received my refund in the end.
Kevin McCutcheon

My case was quite difficult, and yet I received my contributions. Highly recommended 🙌
Iurii Rodyk

They did an amazing job - fast, responsive, proactive, and overall a pleasure to work with - highly recommended!
Steven Tremblay

Very professional service. Georg was very helpful, and I got my refund in around 4-5 months.
Vignesh Unnikrishnan

Great team. Georg was very helpful throughout the whole process. Highly recommended.
Irakli Lezhava

Georg and the Pension Refund Germany team were a complete pleasure to deal with. For a very reasonable success-based fee, Georg's team turned the famously byzantine German bureaucracy into an abstraction I did not need to think about. After completing a simple online form, I just sat back and let the PRG team handle all correspondence with the relevant authorities. Within two months — a timeline dictated by the German state — I received the refund in my bank account. Throughout the process, Georg and his team remained ready and responsive to address any questions I had. 5 stars is a grossly inadequate rating for Pension Refund Germany!
Will Fang

Chatting and staying connected with Georg for the last 2 years to get my Pension Refund was an amazing journey, and he was very helpful in the assistance provided!
Chandramouli.v Muralidhar.v

These folks made a painful process painless. Worth the fee! I waited for years for fear of all the paperwork. Georg & co at Pension Refund Germany made it happen.
John Schlag

Excellent service -- I hadn't thought about my pension payments for years and probably never would have been able to navigate the bureaucracy to get them back without the help of the team. Very worth the price, thank you all for your hard work!
Joel Burke

Highly recommend! The whole process was smooth, Georg was very knowledgeable and helpful, and communicated everything clearly throughout.
Jessica Kretzmann

Fantastic service. I worked in Germany for 2 years, and Pension Refund was able to organize my refund promptly and securely. They were very responsive to my questions with great follow-through. An excellent Customer Experience. Highly recommended for Germany expat workers!
Steven Javor

Great and pleasant communication, efficient service! My goal was achieved without unnecessary hassle!
Alexander L

Great servicer, incredibly helpful and responsive, and super fast turnaround!
Greg Hanefeld

I had a smooth and seamless experience working with Pension Refund Germany. Their system and process were clear, easy to follow, and they were extremely responsive to queries and questions. I had previously tried to apply for my refund by myself and was having a hard time making any progress. Working with Pension Refund Germany, I was able to get my refund in a few short months - headache-free. I highly recommend this company!
Jess M

Very efficient and helpful people. Almost have to do nothing while the refund process has been well taken care of.
Surasak Arunyadej

Amazing service, prompt response, very patient. Helped me in every step throughout the process.
Anirudh Gaur

I had a great experience with Georg and his team at Pension Refund Germany. There is no way I could have managed this process without their assistance. If you have returned to your homeland and need to apply for your pension refund, I cannot recommend Pension Refund Germany enough. They are timely and efficient and keep you informed all the way through the process. Great experience for sure. Six stars! Bobby K, USA
Bobby Klaiss

Georg was kind, professional, and highly efficient while handling my case. He made the entire process of obtaining my refund go as smoothly as possible. Thank you so much for your help!
Christianna Field-Green

Highly recommend. Georg and his team made a process that could have been tedious due to layers of required German documentation (if you lived there you know what I am talking about!) easy and painless. It was all as simple as their website claimed.
Erin C

From start to finish, I had a seamless and professional experience with Pension Refund Germany. Their web application is smooth and has a great UI. The team has been very responsive and professional. All I had to do was fill out the original forms with my documents and submit my bank account #. I wish they had other services to handle other government/bureaucratic interactions when I was living in Germany. I can happily recommend Pension Refund Germany's services to anyone.
Eric M

I thoroughly recommend. Georg was very professional, responsive, and helpful. Would not have been able to do this without him!
Peter Lollo

The service provided by Pension Refund was much appreciated. In a complicated case, Georg managed to support till the end regularly updating along the way. Thank you!
Patrick

Seriously, Georg is the man. Super helpful, really prompt on responses to questions, and apparently knows the German pension system inside and out. 6/5 stars
Gerrit Egnew

Absolutely fantastic work by Pension Refund Germany company. Communication, progress tracking, approach, speed of delivery – exquisite, top-notch level. I'm very happy with the provided service, its price and can't recommend more!
CH

Very good working with such professionals, especially Mr. Georg, who is always proactive at every point in time. Your guys remain the best.
Ike Walter

Great service. They made it seamless and so easy to process my pension distribution, which I likely would have spent many frustrating hours on and have run into issues (bureaucracy, language, time delays, etc.). Their communication was great throughout, and they basically did all the work they were able to do on my behalf for a reasonable fee given the service.
James Argento

Very professional. They were able to get my refund in a short span of time. Communication is super clear and quick response time as well. Very much recommended.
Karna Mohan (Karna)

I am extremely satisfied with their service and highly recommend it.
Sergio Rossi

Georg is a super professional. Highly recommended.
Hemanand Vadivel

Absolutely loved working with this team. Very professional, really prompt communication, and just got it all done very fast. Would highly recommend!
Herrick Mai

The team was always available and very helpful with my case. They went above and beyond to speak directly with the pension authorities where there remained open questions. Subject matter expertise, a high level of English, and time zone flexibility ensured this is a service I would recommend again and again.
John Woods

I had a great experience working with this professional group. They handled everything professionally and I would recommend them to anyone planning to apply for refunds.
Athanas Guzha

Great service
Baran Ipek

Stupendous experience, Mark was very patient in me making up my mind to apply for the refund. Guided well through the complex docs and waited for a fairly long period till I was satisfied to seek his rightful fees. Overall highly recommended.
Akshat Mathur

Georg is very cooperative and has a lot of patience to deal with tedious documentation. All you need to do is just "print, sign, scan & send" and rest he and his company will take care.
Kaushik Panigrahi

After moving back to the US from Germany, I was surprised at how much my pension refund would be. But I was even more surprised to find PR Pension Refund GmbH, who made it really easy to get through the application and review process so I could get this money back. Thank you!
Jim MacDonald

Fantastic experience with the Pension Refund Team! They took the time to understand my specific situation, clearly explained the steps in the process, and were great communicators while working through my refund. The PR team's work directly engaging the DE Pension Administration and Deutsche Post was invaluable in getting my refund as quickly as possible.
Mike Mulligan

We are experts on the refund process.
Now it's your turn:
The eligibility check is free of charge and takes less then 1 minute.
We will show you the result instantly.